Legendary Beginnings
From September 2023, Legendary Games Distribution will start distributing Flesh and Blood Trading Card Game to the following regions: Hong Kong, Indonesia, Malaysia, Philippines, Singapore, Taiwan, Thailand, Vietnam and Brunei.
All products will be shipped from our warehouse based in Singapore.
If you are a Local Game Store and are interested in starting Flesh and Blood in your store, please contact us via our Contact Link.
Thank you for your patience and understanding during this transitional period. We look forward to serving your store and facilitate growth and expansion of Flesh and Blood throughout Asia.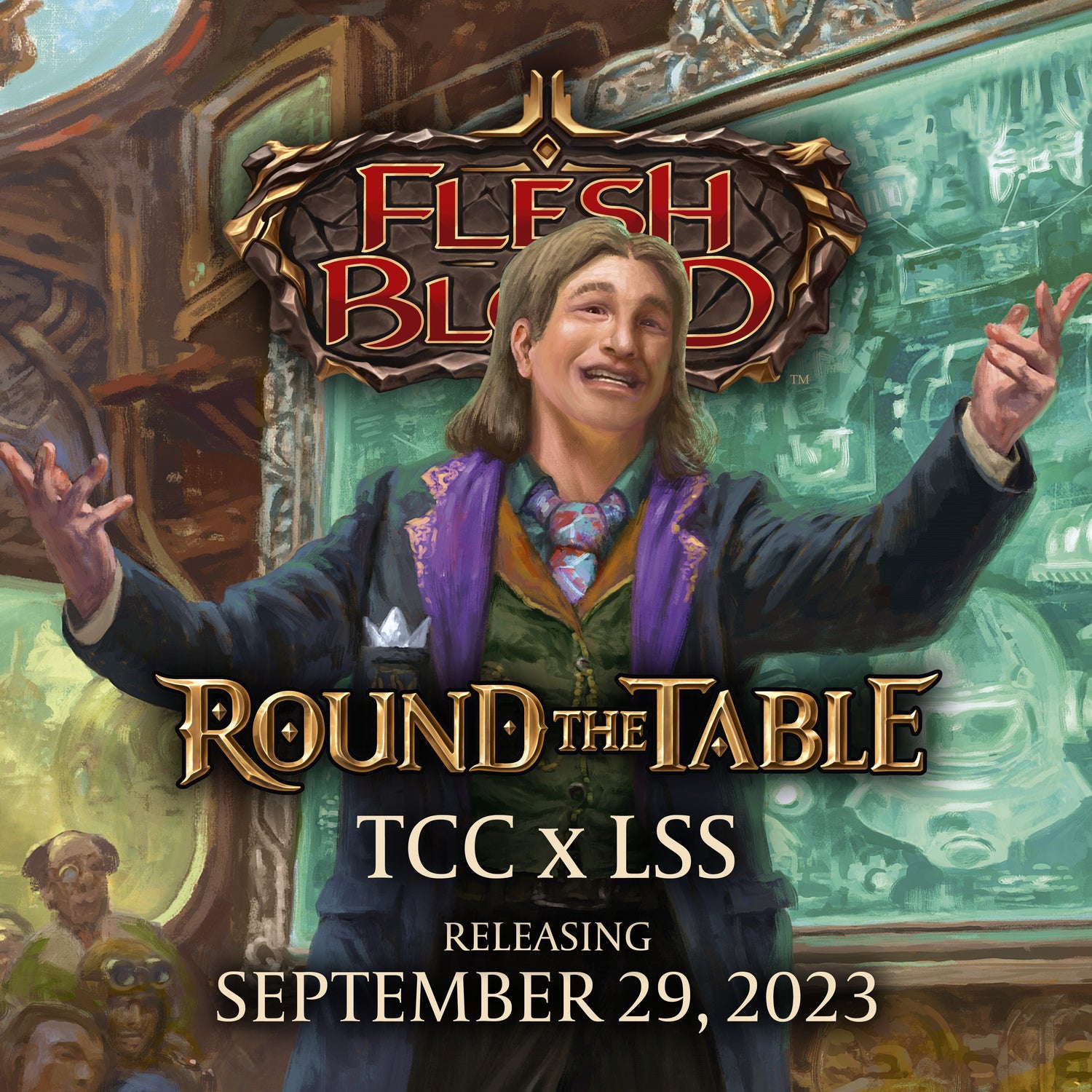 Round the Table: TCC x LSS
Flesh and Blood Round the Table: TCC x LSS contains 4 ready-to-play Blitz Decks designed for fun-flowing Ultimate Pit Fight (UPF).
PREORDER NOW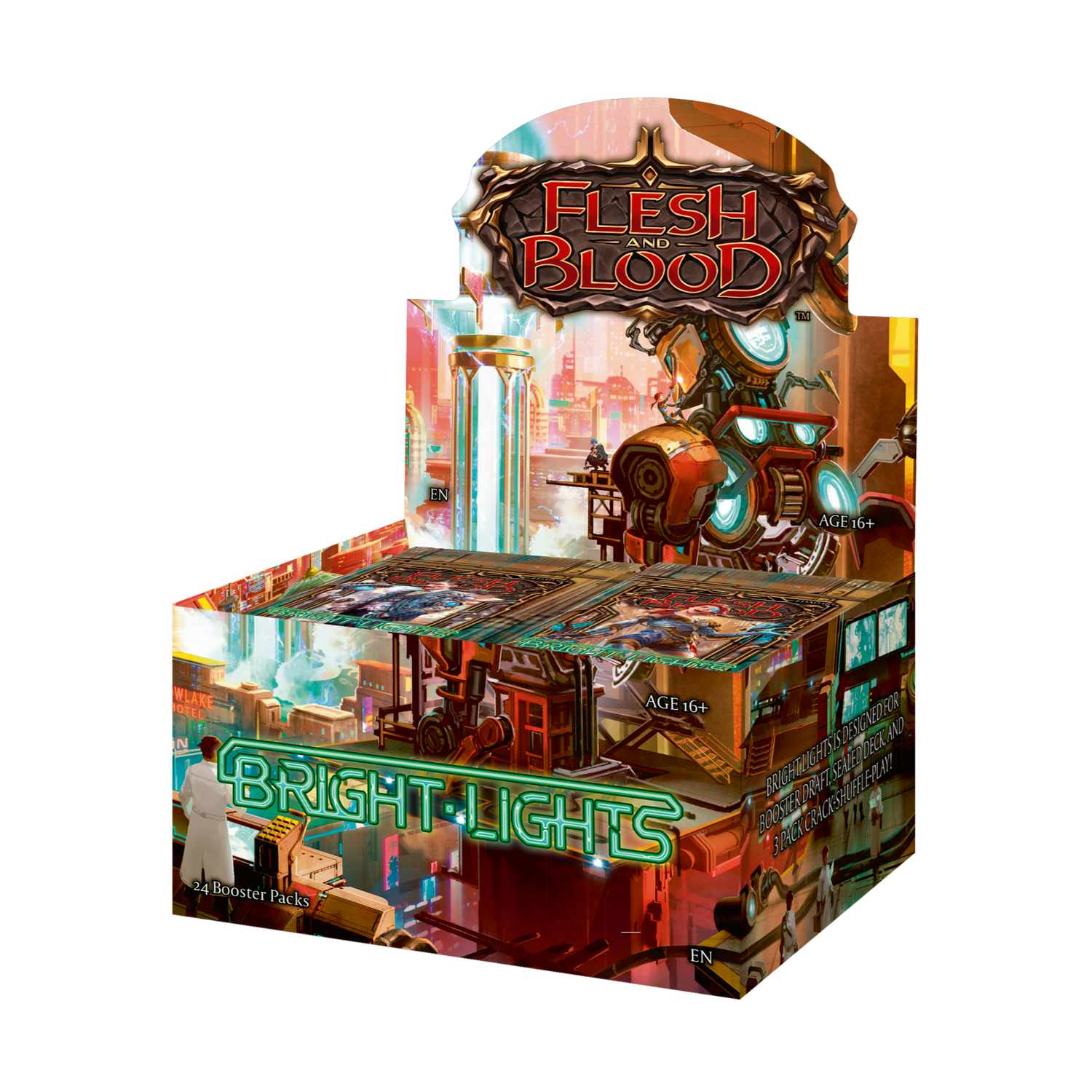 Bright Lights Booster Box
Bright Lights takes Flesh and Blood game play to new frontiers of innovation. Transform your base equipment into state-of-the-art Evo equipment and construct the mech suit of your dreams!
PREORDER NOW